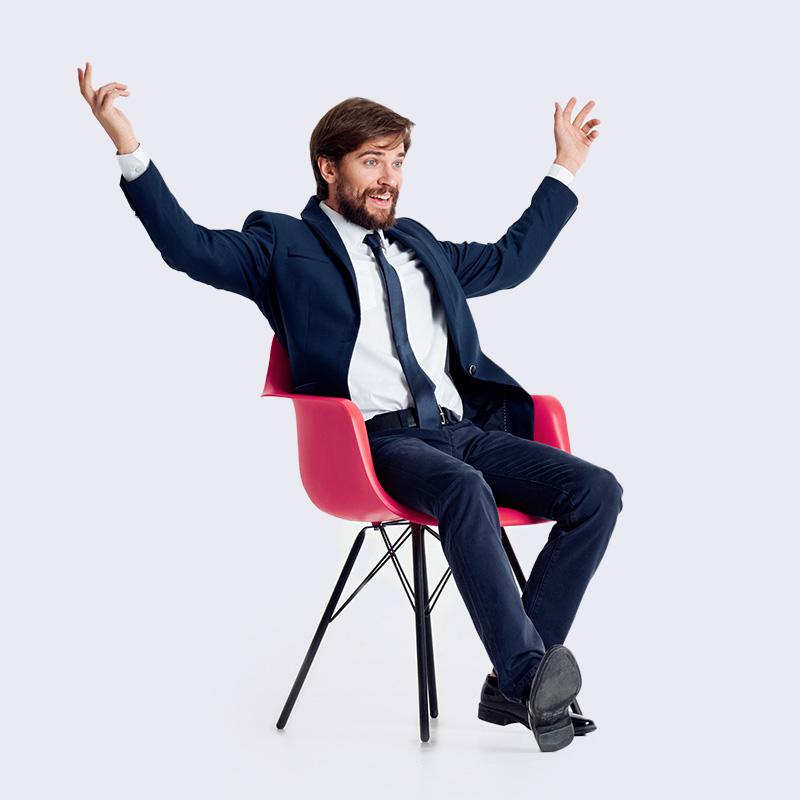 We Do Small Business Liability & Property Insurance Right.
As a business owner, you've got enough to deal with. From filling orders to impressing customers to hitting those deadlines — your job is to make sure it all goes right, not worrying about what might go wrong.
That's our job. Our General Liability Insurance for small business covers customer injuries, advertising damages and more. Plus, our small business Property Insurance takes care of equipment breakdowns, theft and other issues. With weSure, you can get right to work, knowing we've got your back.
Simply Better Business Owner's Policy Insurance.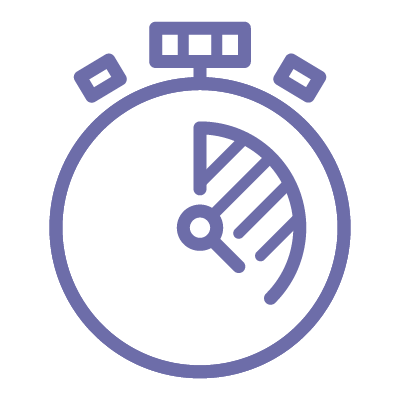 Get a Quote & Buy a Policy Online in Minutes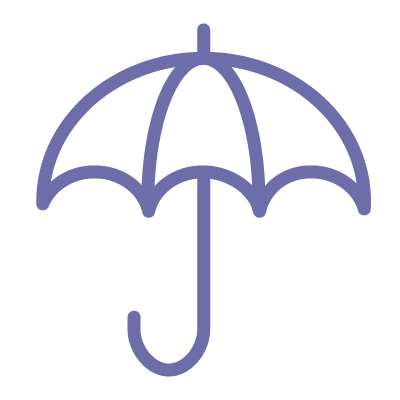 Get Customized Coverage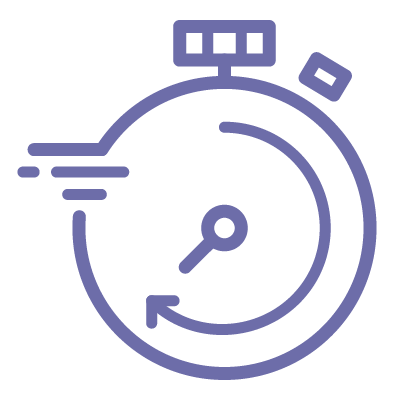 Claims Handled Efficiently Through Our A- Rated Insurance Partner
Fully Digital, Fully Transparent BOP Insurance Policies.
At weSure, we've built our reputation on our transparency. We're not here to sneak one by you, or randomly deny a claim. When you're covered by us, you're covered by us. It's as simple as that.
And we make it even simpler, by giving you detailed descriptions of what you're covered for, and what it costs each month. That means you can tailor your policy for your business's needs. Cover all your locations, or just some of them — and vary the coverage within each.
The choice is always yours.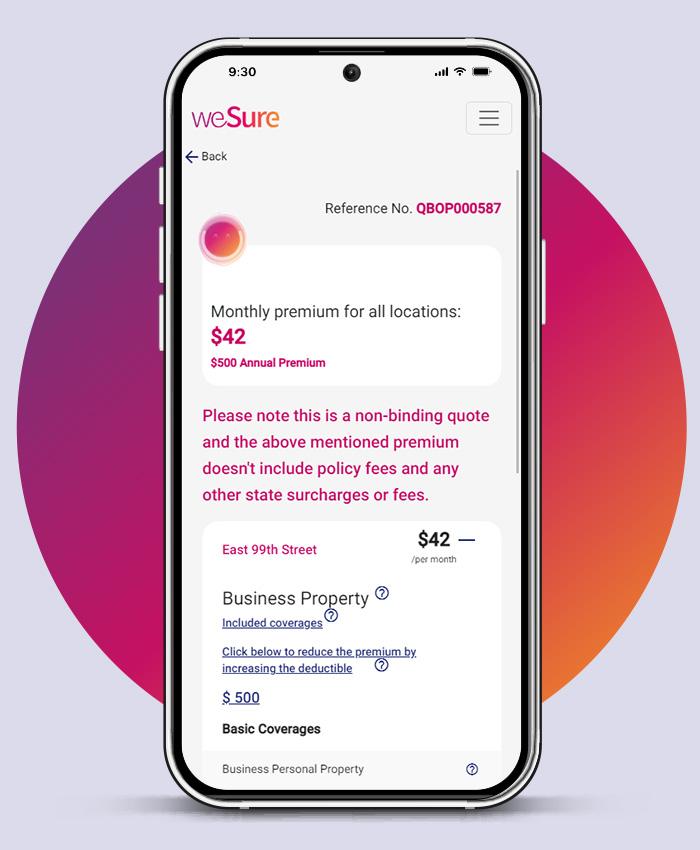 Business Industries We Serve
Some of the industries we serve and specialize in, with our comprehensive Business Owner's Policy Insurance, include: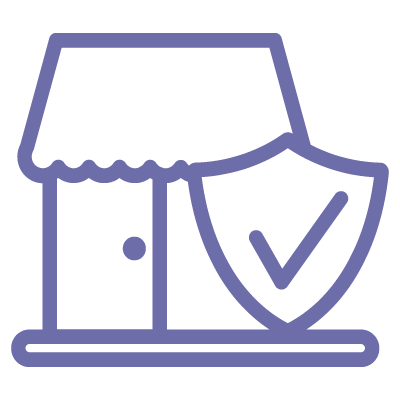 Retail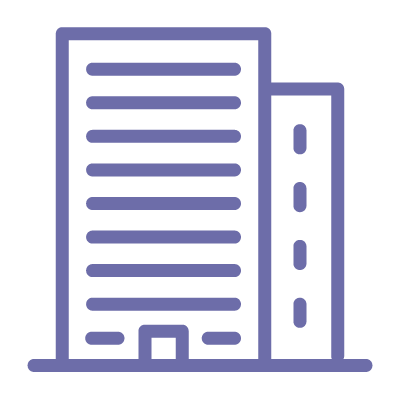 Offices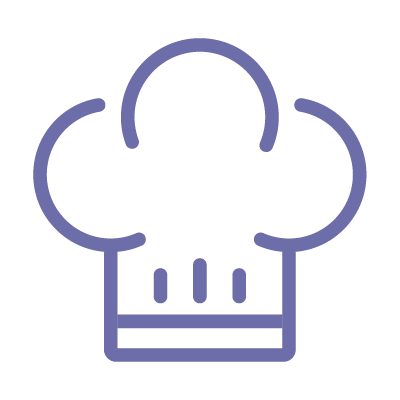 Restaurants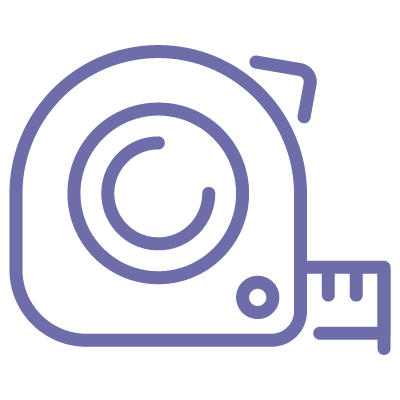 Contractors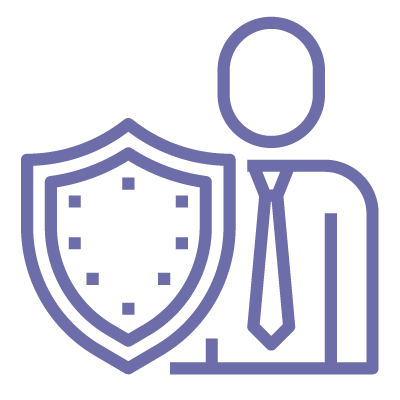 Professional Services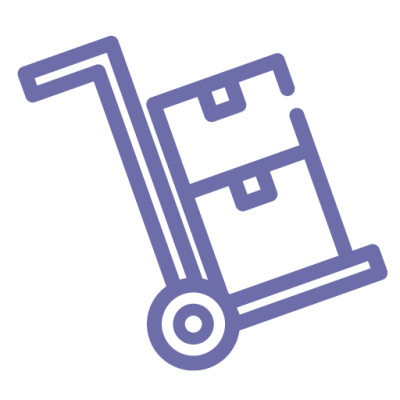 Wholesale
Wholeheartedly professional and courteous. Service at 100%!
No other insurance company has such bomb service!
Excellent service that surpassed all my expectations. They were fast and courteous, I'm completely satisfied!
Stunning service! I received a response within seconds, and I was taken care of completely. Thank you weSure :)
Excellent service, quick response, inexpensive policies — I'm sold!
I spoke with a representative who explained every detail of my policy perfectly, as well as every cost.
Probably the best insurance company around. Fast and easy-to-use website, quick replies and professional responses. Thank you weSure.
Excellent prices. Excellent service. A real upgrade to other experiences I've had.
Fast customer service, amazing employees and the best prices!
It's so easy to do all my insurance from the comfort of home, without paying extra — great prices!
Fast, easy, cheapest by far — self-serve!
A very simple insurance process, and really great prices.
Fast responses, quality service!
Fast, efficient and professional service. Not to mention, they're always available to chat until everything is clear. Thanks for your service and professionalism!