Starting a small or medium-sized business can be quite the undertaking — involving a seemingly endless whirlwind of tasks, details and responsibilities to make sure your dream is as successful as possible. Depending on your industry, you'll probably be looking at conducting market research, creating a business plan, applying for licenses and permits, registering your company name, the list goes on (and on, and on). Rest assured, there will always be a 't' to cross and an 'i' to dot. But one factor seems to rise above the others, having the right Business owners insurance policy. Without the right business insurance, it can take only one mishap before things start to crumble. So, to keep your business and your customers protected, you are going to need to make sure you're covered. So, to make it easier, here is our guide to the most common insurance needed for small and medium-sized businesses.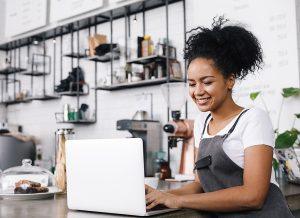 When you own a business, there is a whole lot you're responsible for. And sometimes, you just need to know you're covered for the most common risks. General liability insurance, also called business liability insurance, provides coverage for businesses in the case of financial loss due to claims of property damage, bodily injury, and legal fees. This coverage is important for scenarios like accidental customer injuries, equipment or furniture damage, and lawsuits.
If there is advertising damage from copyright infringement or incorrect image usage, there is coverage for you. If there is damage to your reputation in the case of slander or libel, don't worry, we also have you covered! The best general liability insurance for small businesses covers all of this and even more! At weSure, you can choose your package and add the additional coverage you need. if you want coverage for professional liability, hired and non-owned auto liability, electronic data liability, or employers liability (for work-related injuries), you got it.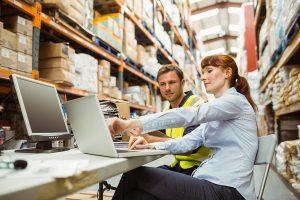 Having a physical property can be nerve wracking. Anything can happen! Between fires, theft, and water-related property damages among other issues, small business owners have a lot to worry about. But, luckily with the right coverage, there's no need to sweat it. Commercial property insurance can cover building damage, inventory damage, theft of goods, breakdown of equipment, and even income interruption due to shutdown caused by property damage.
Of course, if you need more coverage, weSure has it. In addition to the common commercial property coverage listed above. You can also add on to your plan. If you have outdoor signs that you are worried about becoming damaged or want to make sure employees' tools are considered business personal property and covered anywhere, you can have that too. Even better, you can also make sure that theft, disappearance, or destruction of money and securities are covered anywhere too. Last but not least, who isn't worried about identity fraud these days? You. Because you can choose the limit you want your coverage to pay for the sum of all expenses incurred by you due to identity fraud.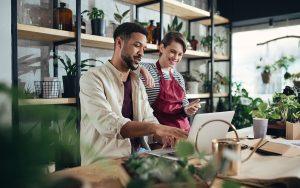 #3 Business Owner's Policy (BOP)
What is BOP insurance? In this case, a BOP is not a song, it's short for "Business Owner's Policy." And even better than a catchy tune it is your one stop shop for small and medium-sized businesses looking to combine their coverage into one neat and convenient package. At weSure, our BOP insurance offers business owners an insurance product that combines general liability with commercial property insurance into a warm and cozy bundle that is both convenient and cost-effective. Need more coverage for your BOP insurance? We got you! Select what you want and add it on.
But with all these options, it can be hard to choose. So, let's break it down. Small businesses ALL need general liability insurance. But for the rest, it really depends on your type, size, and of course, the risks for your business. For example, do you use cars for your business? Do you have a brick and mortar store? Do you have employees, or is it a one man or woman show? Not to worry, there's insurance for all of it! To learn more about choosing the policies you need for your small business, go ahead and review the U.S Small Business Administration's guide on how to pick the type of business insurance you need.
At weSure, we get you. Being a small or medium sized business owner is no walk in the park. So, we decided to offer a wide variety of digital products and services to get you that perfect bundle of insurance needed for small businesses, with a paperless purchasing experience that makes it easy! Our vision is to leave complicated plans in the past and forge easy and intuitive insurance for the future. We have devised data-driven processes to make traditional insurance products and models a breeze. To make your life that much easier, learn more about weSure at www.wesuregroup.com. You can find a quote in moments, and purchase a policy in minutes!