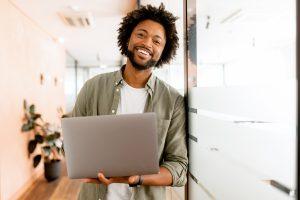 Just like dreams of a pretty little storefront or a charming business-class bistro, something powerful can sweep in and take your life, or your business, by storm. As much as we hope it is countless customers and skyrocketing sales, disaster can always strike. Luckily, there is a way to be covered so that even after a worst case scenario, you can get right back to your burgeoning business endeavors. It's called commercial property insurance coverage, and it's an absolute must for those who want to cover their physical location, business personal property, inventory and so much more. Curious about insurance needed for small businesses? Read our guide to answer all of your commercial property insurance coverage questions.
Who Needs Commercial Property Insurance?
Businesses! Even if it is not required by a landlord (although it typically is) if your business has a physical location or other assets, it is a good idea to get coverage for the unforeseen scenarios like theft or burst pipes. It is typically purchased by businesses that own or rent a building as a store, office, or for storage. It is crucial to protect that building as well as equipment, inventory, or other valuable assets. That means it is especially important for retailers like clothing or grocery stores, manufacturers, wholesalers, tech companies with expensive equipment, repair shops, salons or spas, and restaurants, just to name a few. Even if you run your business from home and have homeowner's insurance, remember that this generally won't cover business equipment, so you'll need backup coverage.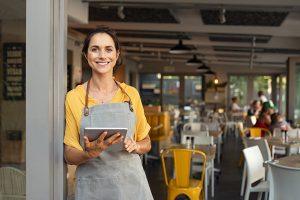 How Does Commercial Property Coverage Work?
Let's talk about compensation. Perhaps the most elusive commercial property insurance coverage question is: how do you get reimbursed? It seems tricky to nail down, but luckily it comes down to your preference. You can either opt to receive cash for the value of what was destroyed or receive reimbursement based on the cost for replacement. This means that if the cost of what was stolen or destroyed is less than the cost to replace it, you'll have to come up with the extra money you need to get what you need. Of course, that means the policy based on case value will generally cost less. So, if you have equipment that is particularly prone to depreciation, despite the higher cost policy, replacement value is most likely the best option for you.
What Does Commercial Property Insurance Cover?
Commercial property insurance is all about protecting your place of work and the physical things you use to run your business. It is there to cover you against loss and damage of your business's property as a result of things like fire, smoke, and windstorm damage. It also can protect against damage due to vandalism and theft. Your building, equipment, supplies, inventory, and even your furniture, signs, and fixtures can be covered by commercial property insurance. If you have property related to your business held at a location like a storage unit or even somewhere like your very own garage, a commercial property insurance policy can often cover those assets in case they are stolen or destroyed.
What Doesn't It Cover?
Every commercial property insurance policy is different. Most do not cover natural disasters such as earthquakes or floods. They also don't cover regular wear, goods or equipment in transit, or vehicles used for your business. It also won't cover damage to property that belongs to your customers, theft by employees, or the cost to recover destroyed payment records. There are also plenty of other kinds of risks that it won't cover. That is why it is crucial to assess the risks for your business and know what the policies you are considering offer. If you need more coverage, no problem. You can always bundle your insurance package or add more coverage to your policy—more on this below. To get the most out of their policies, many business owners choose to combine their coverage through a business owner's policy (BOP). Read more about bundling and BOP's here.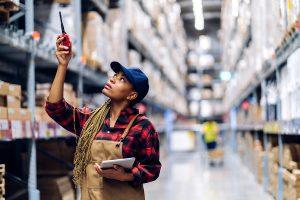 What Else Do You Need?
If you're a small or medium sized business owner, chances are, typical commercial property insurance isn't the only coverage you're going to need. To learn more about different types of insurance needed for small businesses, take a look at the U.S. Small Business Administration's webpage here, or check out our in depth guide here. At weSure, we specialize in flexible insurance plans that allow you to pick and choose what you need and what you don't. If a typical plan just doesn't cut it, you can add on coverage for things like outdoor signs, employees' tools, loss of money and securities (on and off your business's premises), and even expenses incurred by identity fraud. If you have income interruption and you have to suspend operations due to property damage there's coverage for that too. If you want to bundle your commercial property insurance or would rather cover some of the risks yourself, you've found the right place.
At weSure, our vision is to craft innovative insurance for the future. That means a digital-first approach that rejects the complex and complicated plans of the past. Intrigued? Try our fully paperless purchasing experience so you can keep your commercial property as neat and tidy as the insurance you have to protect it. To find out about our commercial property insurance rates or get an online quote, visit us at wesuregroup.com. It's the most intuitive, not to mention fun, way to get the insurance needed for a small business.